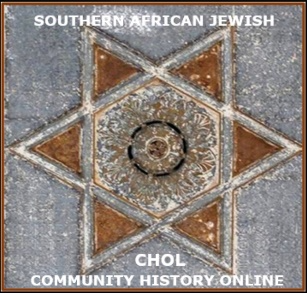 Welcome to the Community History On-Line (CHOL) website
CHOL is a forum set up under the auspices of the Kaplan Centre for Jewish Studies at UCT and the South African Jewish Museum, for those involved with preserving the footprint of South African Jewish communities in digital format for future generations.
The website is a repository of on-line information and stories about South African Jewish communities, past and present.
By clicking the links you will have instant access to:
CHOL is a member-driven, open-ended organization. New projects and ideas are welcome and can be floated on the email list.
Join the CHOL email discussion group
Please join the CHOL interactive email list to pose questions, offer information and learn about what is happening in the group. Join by sending an email to listserv@jiscmail.ac.uk. Leave the subject line BLANK and in the message say: SUBSCRIBE CHOL followed by your First name and your Last name only (please delete any automatic signatures).