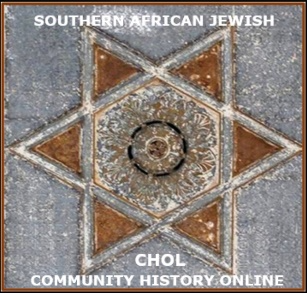 Share Your Stories – Short Stories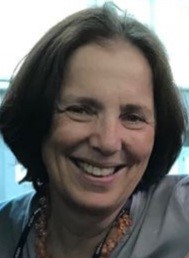 Get comfortable to read our short stories...
This page is where we post and save our short stories that come from the heart. It is not an academic forum, rather a relaxed place to connect to writers, their stories and the various questions and feelings they arouse in us. All you need to do is to click the title of the story you want to read on the table below. Enjoy!
To send your feedback (which I would love) and your own stories, and also to join our story-reading Zoom sessions, please email me at gail@chol.website.
Stories are numbered and uploaded in the order we receive them. By clicking the top of the 'No.' column the stories can be displayed from newest to oldest and clicking again will reverse that, from oldest (no. 1) to newest. Clicking the title link will bring up the story and clicking the recording date leads you to the recording of the writer, or a friend, reading it (where available). Clicking on the title cell of the 'Writer' column groups all stories by author, in alphabetical order. (You can do this with any column and clicking again reverses the sort order.) There is also a 'search' feature on the top right of the table that allows you to search the table for a writer or topic. Read my 'Update' for the latest information.
Gail Loon Lustig
| No. | Writer | Title | Topic | Recording date and time |
| --- | --- | --- | --- | --- |
| 56 | Issy Nochomovitz | A Personal Journey | Narrative essay | Not yet recorded |
| 55 | Raphael Shevelev | Mrs Marcus's Bagels | Personal essay | Not yet recorded |
| 54 | Fonda Dubb | Poems | Personal poetry | Not yet recorded |
| 53 | Harry Friedland | The Adventures of Eric | Personal essay | Not yet recorded |
| 52 | Harry Friedland | The House of Arthur Tintagel | Persuasive essay | Not yet recorded |
| 51 | Leon Moss | Yoni and Kiddush | Reflective essay | Not yet recorded |
| 50 | Leon Moss | My Grand-Daughter, the Gibeonite | Narrative essay | Not yet recorded |
| 49 | Leon Moss | My First Week of Work | Personal essay | Not yet recorded |
| 48 | Leon Moss | David and Goliath - An Everlasting Choice | Reflective essay | Not yet recorded |
| 47 | Leon Moss | Whisky and Milk | Narrative essay | Not yet recorded |
| 46 | Leon Moss | Last Item on the Agenda | Personal essay | Not yet recorded |
| 45 | Richelle Shem-Tov | Tarab | Descriptive essay | Not yet recorded |
| 44 | Harris Zvi Green | A Soldier and His Diary | Reflective essay on his father | Not yet recorded |
| 43 | Basil Porter | Outside | Personal essay/memoir | Not yet recorded |
| 42 | Fonda Dubb | A Collection of Poems | Poetry | Not yet recorded |
| 41 | Beulah Gross | Henry and Julius - A Love Story | Memoir | Not yet recorded |
| 40 | Gail Loon Lustig | The Gift | Personal essay | Not yet recorded |
| 39 | Brian Binyamin Meyer | On the Edge of the Escarpment | Personal essay | Not yet recorded |
| 38 | Richelle Shem-Tov | A Psalm to Freedom | Personal essay | Not yet recorded |
| 37 | Harry Friedland | John Keats and the Unlimited Time Exam | Personal essay | Not yet recorded |
| 36 | Anthony Fagin | The Girls Next Door | Personal essay/memoir | Not yet recorded |
| 35 | Anthony Fagin | Vredefort | Personal essay/memoir | Not yet recorded |
| 34 | Anthony Fagin | The Return of Gertrude Gelehrter | Personal essay/memoir | Not yet recorded |
| 33 | Anthony Fagin | For Giving Me Life | Personal essay | Not yet recorded |
| 32 | Anthony Fagin | Dad's Estate | Personal essay/memoir | Not yet recorded |
| 31 | Glenda Levitt | About Chocolate | Personal essay | Not yet recorded |
| 30 | Harry Friedland | The Fastest Gun in Greenmarket Square | Personal essay/narration | Not yet recorded |
| 29 | Harry Friedland | The Spinster's Tail | Personal essay/narration | 2022 Oct 24 37:00 |
| 28 | Gail Loon Lustig | The Bane of my Life | Personal essay | Not yet recorded |
| 27 | Basil Porter | The Concert | Personal essay | 2022 Oct 24 1:01:00 |
| 26 | Richelle Shem-Tov | Ibrahim and Dvorah | Historical fiction | Not yet recorded |
| 25 | Anthony Fagin | Why Mark Kaplan Didn't Become a Lawyer | Personal essay | 2022 Oct 24 12:47 |
| 24 | Emanuel Derman | Prost | Personal essay/observation/insight | Not yet recorded |
| 23 | Emanuel Derman | Separation Anxiety | Narration | Not yet recorded |
| 22 | Fonda Dubb | Poems | Poetry | Not yet recorded |
| 21 | Beulah Gross | Immigration Australia Style | Personal essay | Not yet recorded |
| 20 | Beulah Gross | Peklach | Memoir/opinion | Not yet recorded |
| 19 | Stanley Loon | The Story of Sam Perch | Genealogy/history | Not yet recorded |
| 18 | Stanley Loon | Family Tales | Memoir | 2022 Oct 24 51:00 |
| 17 | Sheila Swartzman | Death and the Diaspora | Memoir | Not yet recorded |
| 16 | Sheila Swartzman | A Sexual Encounter that Mattered to Me | Personal essay | Not yet recorded |
| 15 | Glenda Levitt | A Duet | Personal essay | 2022 Oct 24 3:50 |
| 14 | David Kaplan | Rebels with an Unjust Cause | History, roots, family | Not yet recorded |
| 13 | Stanley Loon | Sport in the Sixties | History, sport, reminiscences | Not yet recorded |
| 12 | Fonda Dubb | Creating a Coexistence | Memoir, personal essay | Not yet recorded |
| 11 | Richelle Shem-Tov | Branches on a Family Tree | Memoir, roots | Not yet recorded |
| 10 | Solly Kaplinski | A World of Pains | Memoir, personal essay | Not yet recorded |
| 9 | Margaret Green | Finding Borys Tolczynski | Roots, memoir, mystery tale | Not yet recorded |
| 8 | Brian Binyamin Meyer | Table Mountain | Memoir, family, personal essay | Not yet recorded |
| 7 | Solly Kaplinski | Until 120 | Personal essay/memoir | 2022 Aug 22 3:56 |
| 6 | Sheila Swartzman | A Portrait | Family/roots | 2022 Aug 22 10:54 |
| 5 | Lynette Karp | Welcome Home | Personal essay/memoir | 2022 Aug 22 22:20 |
| 4 | Glenda Levitt | A Love Story | Personal essay | 2022 Aug 22 40:00 |
| 3 | Richelle Shem-Tov | The Old Lady in the Park | Personal essay/memoir | 2022 Aug 22 54:00 |
| 2 | Gail Loon Lustig | The Knockout | Sport/family member | Not yet recorded |
| 1 | Gail Loon Lustig | Muizenberg | Personal essay | Not yet recorded |