Welcome to the website of the
Jewish Community of Malmesbury
Please join me in celebrating the life and times of the Jews who came to live and work in this town and surrounding areas over the decades. Together we can mark their milestones and activities, both sacred and secular, on these website pages.
If you or your family have connections to this town, please send me your stories and photographs to develop your story for the website. Time is of the essence as the number of people who can 'tell the story' is dwindling.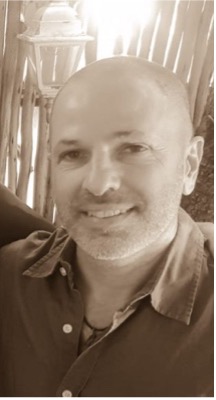 To make contact and start your own family page, please either answer the questions on the Contact page or get in touch with me directly at stevena@mweb.co.za.
I visited Malmesbury as part of my research on Jewish communities in the Western Cape. I was interested in what had become of the structures that were once the spiritual and social heart of these communities; what remained of the communities that were built by Jews in the small country dorps and towns. I visited around 30 towns and found shuls in about half of them and cemeteries in about half of those. I photographed and documented the synagogues, cemeteries, museums that had sections devoted to their Jewish communities and gathered whatever information I could find about the communities that lived in these towns.
The Malmesbury website is hosted by CHOL – Community History On-line. This and other CHOL initiatives are inspired by Geraldine Auerbach MBE, who grew up in Kimberley and now lives in London, UK. The website is managed by Bramie Lenhoff, who grew up in Upington and now lives in Delaware, USA.
Please join the CHOL interactive email list where you can post information and ask questions of like-minded people. To join, send an email to listserv@jiscmail.ac.uk. Leave the subject line BLANK and in the message say: SUBSCRIBE CHOL followed by your First name and your Last name only (please delete any automatic signatures).
Click here for a map.
---
Website of the Malmesbury Jewish Community
Created and hosted by CHOL – Community History On-Line
info@chol.website
Acknowledging information from
Jewish Life in the South African Country Communities, Volume II,
researched by the South African Friends of Beth Hatefutsoth,
and an article written by Gwynne Robins for the Cape Jewish Chronicle.
Pictures taken or sourced by Steve Albert, Cape Town
Edited by Geraldine Auerbach MBE, London, UK
Formatted and uploaded by Bramie Lenhoff, Delaware, USA
June 2023